About Michael Matthews
Michael Matthews is a qualified chartered surveyor who has been involved in the world of auctioneering for over 45 years, running his own auction house until twenty years ago when he sold out to the London fine art auctioneers Bonhams (for whom he was a director until semi-retiring); his specialist subject was originally 17th and 18th century English clocks and Furniture.
Having always been interested in clocks, clock making, mechanical items and having a workshop with lathes and milling machines, his interests expanded to include model engineering and in particular live steam model traction engines and stationary engines. He does not claim to be a model engineer but combines his great interest in all things mechanical with his years of experience in the auction room world.
In semi-retirement he has worked as leading consultant for Dreweatts to build the largest auction operation of live steam models and model engineering works of art in the country.
Michael Matthews has conducted fine art auctions for over forty years following his qualification and full membership of the Royal Institute of Chartered Surveyors. His auctioneering life has involved him with selling residential and agricultural property, country chattels and many appearances on BBC's Bargain Hunt. His last twelve years has been spent selling live steam models and model engineering works of art for Dreweatts in the Southwest.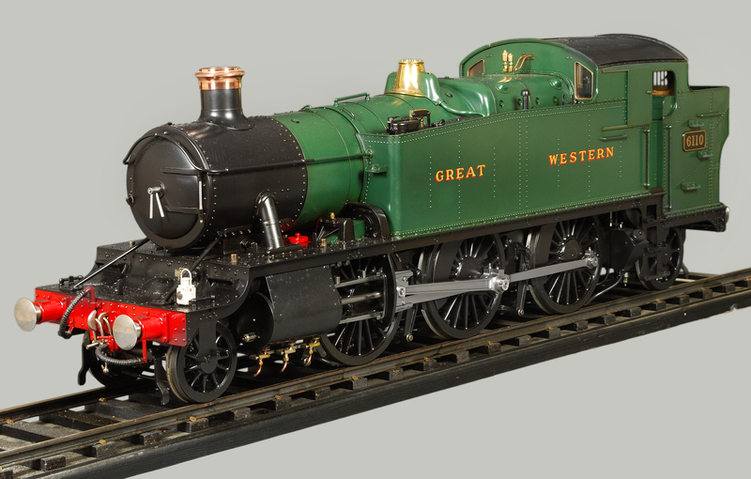 Photo: 'The Salem Collection' 25th April 2012 - 7 1/4 inch Gauge GWR 6110 Large Prairie Built by Harry Powell of Crewe. Chief Coppersmith at Crewe Locomotive Works. Sold for: £30,000.